Concerning the problem of deleting private messages, I just created a brand new forum on one of my domains and the error wasn't present. Over the weekend, I will try something, but it will require me to shut down the forum. I will try to do this at a less problematic time for you guys. I'll keep you posted but if the forum isn't available, it is because I am working on it.
thank you Brownells for putting this on sale.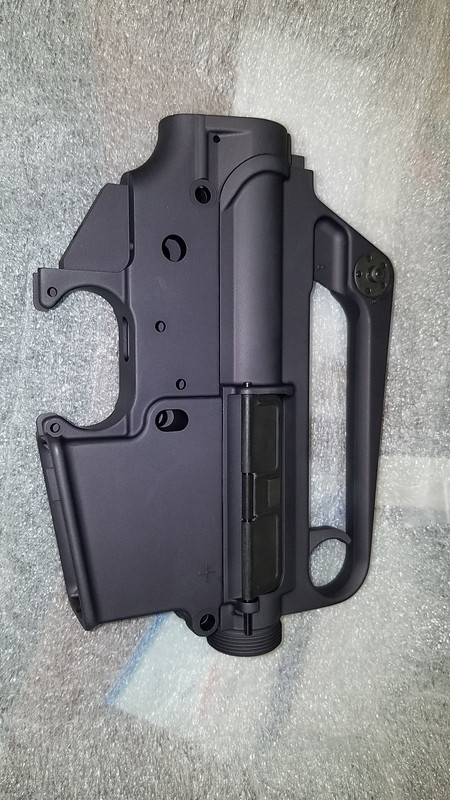 ---
$ 275 for upper and lower, comes with the charging handle
---
---
---
---
if to make a clone of the early prototype AR15 rifles
---
Posts: 507
Joined: Wed Jul 18, 2018 4:40 pm
Location: Spring Hill, Hernando County
That's pretty badass right there.

Tempting. I'm not a big AR15 guy at all, but that's "different" enough to peak my interest.
---
I love the early AR/M16 platform. Those top charging models from Brownell's are very cool. I may need to get one for myself. The M16A1 was my first issue weapon in Basic Training, so I built myself a tribute gun a while back when parts kits were still available.
The parts kit was from an unissued M16A1 made in 1979 minus barrel. I added a NOS barrel and Nodak Spud retro lower. It runs and looks awesome.
Formerly George W. I got hit in the great crash of 2018 and wasn't able to get my old username back.
---